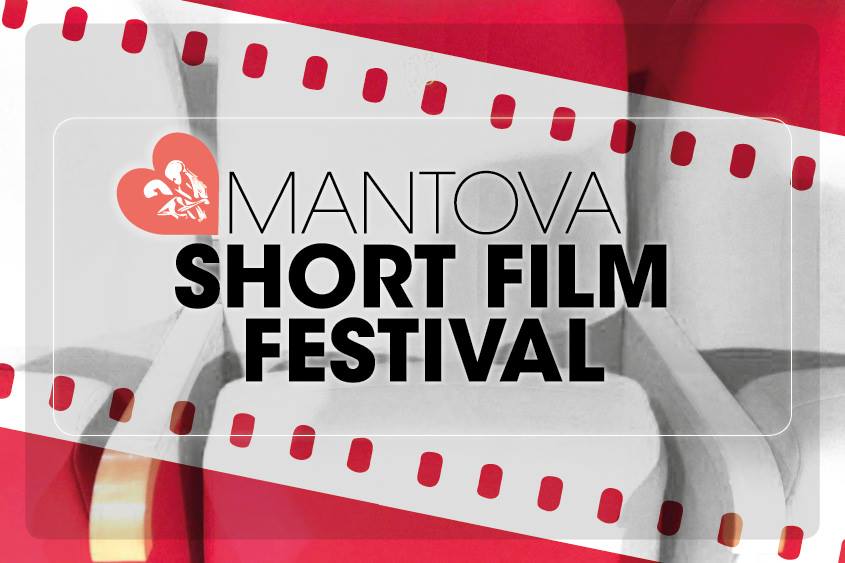 Mantova Lovers Short Film Festival
Proiezione dei cortometraggi finalisti della prima edizione del Concorso Internazionale Mantova Lovers Short Film Festival.
In gara, corti da tutto il mondo ispirati al tema "L'amore che sopravvive nel tempo"...
SATISFIED di Maylis De Poncis - FRANCIA
LO SIENTO, MI AMOR di Eduardo Casanova - SPAGNA
KINTSUGI di Nico Malaspina - ITALIA
LET THE NIGHT SURROUND YOU di Giorgio Chiucchiù - ITALIA
EVERYOU di Maite Sanchez Astiz - SPAGNA
THE CLOCKS di Damith Mendis - SRI LANKA
CHEZ MOI di Alice Fassi / Claudia Campoli - ITALIA
MY BA'S RADIO di Victor Chen Yee Fei - MALAYSIA
TENDER di Audrey Vernet - FRANCIA
IL NOSTRO CONCERTO di Francesco Piras - ITALIA
TACITURN TANGO di Hon Hoang - USA
SUGARLOVE di Laura Luchetti - ITALIA
AN UNFINISHED LOVE di Rami El Harayri - PAESI BASSI
TU ES TOUJOURS LÁ? di Cristina Ki Casini - ITALIA
MEMORIES OF YOU di Bart Schrijver - PAESI BASSI
TELL YOU ALL ABOUT IT SOMEDAY di Sedona May - UK
BLESSED DAYS di Valentina Casadei - ITALIA
LOOPED LOVE di Alessandro Marzullo - ITALIA
CYCLOVE di Seyed mad Karimifard - IRAN
WITH MY OWN TWO HANDS di Michaël Barocas - FRANCIA
La giuria è composta dall'attrice francese Amélie Daure, dal critico cinematografico Valerio Caprara, dal direttore della Biennale del Cortometraggio di Vicenza Luca Dal Molin, da Lisa Martelli di Fabrica, dall'attrice e regista Federica Restani e dal direttore d'orchestra e compositore Nahel Al Halabi.
In collaborazione con Fabrica e Biennale del Cortometraggio di Vicenza. Ingresso libero e gratuito fino ad esaurimento posti.